▼Swift Programming Exercises Home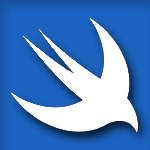 Swift Programming Exercises, Practice, Solution
Swift Programming Exercises with solution
Swift is a powerful general-purpose, multi-paradigm, compiled programming language developed by Apple Inc. for iOS, macOS, watchOS, tvOS, and Linux. Writing Swift code is interactive and fun and Swift includes modern features developers love. Swift is designed to work with Apple's Cocoa and Cocoa Touch frameworks and the large body of existing Objective-C (ObjC) code written for Apple products.
The best way we learn anything is by practice and exercise questions. We have started this section for those (beginner to intermediate) who are familiar with Swift language. Exercises are designed to enhance your ability to write well-structured Swift programs. Hope, these exercises help you to improve your Swift programming skills. Currently following sections are available, we are working hard to add more exercises. Happy Coding!
Popularity of Programming Language Worldwide, Nov 2018 compared to a year ago:
| Rank | Change | Language | Share | Trend |
| --- | --- | --- | --- | --- |
| 1 | | Python | 25.13 % | +5.4% |
| 2 | | Java | 21.98 % | -0.8 % |
| 3 | | Javascript | 8.35% | +0.0 % |
| 4 | | C# | 7.5 % | -0.5 % |
| 5 | | PHP | 7.36 % | -1.4 % |
| 6 | | C/C++ | 6.35 % | -0.4 % |
| 7 | | R | 4.02 % | -0.2 % |
| 8 | | Objective-C | 3.23% | -0.9 % |
| 9 | | Swift | 2.69 % | -0.8% |
| 10 | | Matlab | 2.04 % | -0.3 % |
| 11 | | TypeScript | 1.6 % | +0.2 % |
| 12 | | Ruby | 1.58 % | -0.4 % |
| 13 | | VBA | 1.44% | -0.1 % |
| 14 | | Scala | 1.22% | -0.1 % |
| 15 | | Visual Basic | 1.16 % | -0.2 % |
| 16 | | Kotlin | 1.1 % | +0.2 % |
| 17 | | Go | 0.96 % | +0.3 % |
| 18 | | Perl | 0.65 % | -0.2 % |
| 19 | | lua | 0.39 % | +0.0 % |
| 20 | | Rust | 0.39 % | +0.0 % |
| 21 | | Haskell | 0.34 % | +0.0 % |
| 22 | | Julia | 0.26% | +0.1 % |
| 23 | | Delphi | 0.25% | -0.1 % |
Source : http://pypl.github.io/PYPL.html
TIOBE Index for November 2018
| Nov 2018 | Nov 2017 | Change | Programming Language | Ratings | Change |
| --- | --- | --- | --- | --- | --- |
| 1 | 1 | | Java | 16.746% | +3.51% |
| 2 | 2 | | C | 14.396% | +5.10% |
| 3 | 3 | | C++ | 8.282% | +2.94% |
| 4 | 4 | | Python | 7.683% | +3.20% |
| 5 | 7 | | Visual Basic .NET | 6.490% | +3.58% |
| 6 | 5 | | C# | 3.952% | +0.94% |
| 7 | 6 | | JavaScript | 2.655% | -0.32% |
| 8 | 8 | | PHP | 2.376% | +0.48 |
| 9 | - | | SQL | 1.844% | +1.84% |
| 10 | 14 | | Go | 1.495% | -0.07% |
| 11 | 19 | | Objective-C | 1.476% | +0.06% |
| 12 | 20 | | Swift | 1.455% | +0.07% |
| 13 | 9 | | Delphi/Object Pascal | 1.423% | -0.32% |
| 14 | 11 | | R | 1.407% | -0.20% |
| 15 | 10 | | Assembly language | 1.108% | -0.61% |
| 16 | 13 | | Ruby | 1.091% | -0.50% |
| 17 | 12 | | MATLAB | 1.030% | -0.57% |
| 18 | 15 | | Perl | 1.001% | -0.56% |
| 19 | 18 | | PL/SQL | 1.000% | -0.45% |
| 20 | 17 | | Visual Basic | 0.854% | -0.63% |
Source : https://www.tiobe.com/tiobe-index/
List of Exercises with Solutions :
Many of our valued users post comments along with piece of code. Disqus may, false positively, consider those piece of code as Bad or Starnge syntax and send those comments to spam automatically. Even if that happens, we will make sure those useful comments are taken out of spam and approved. It may take a couple of days for that though, but any useful comment will be brought to public view for sure. We regret if that happend to any user. You may write us directly regarding this to - w3resource[at]yahoo[dot]com.
---