SQL: Identify distinct values in a table
SQL Basic Select Statement : Exercise-8 with Solution.
From the following table, write a SQL query to identify the unique salespeople ID. Return salesman_id.
Sample table: orders
Sample Solution :
SELECT DISTINCT salesman_id
FROM orders;

Output of the Query:
salesman_id
5002
5003
5006
5001
5005
5007

Explanation :

Pictorial presentation :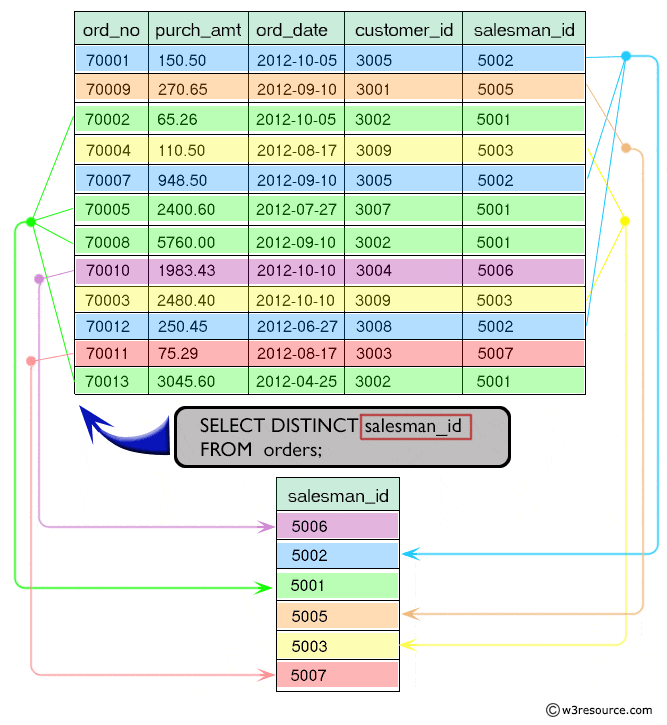 Practice Online
Query Visualization:
Duration: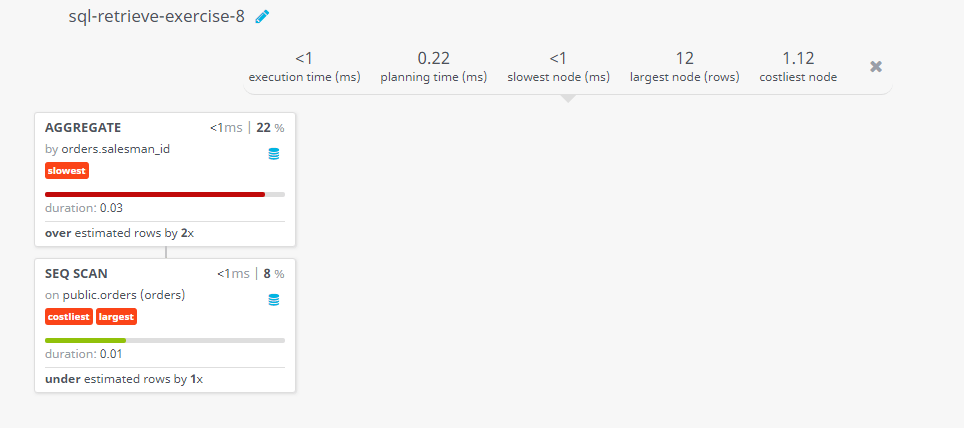 Rows: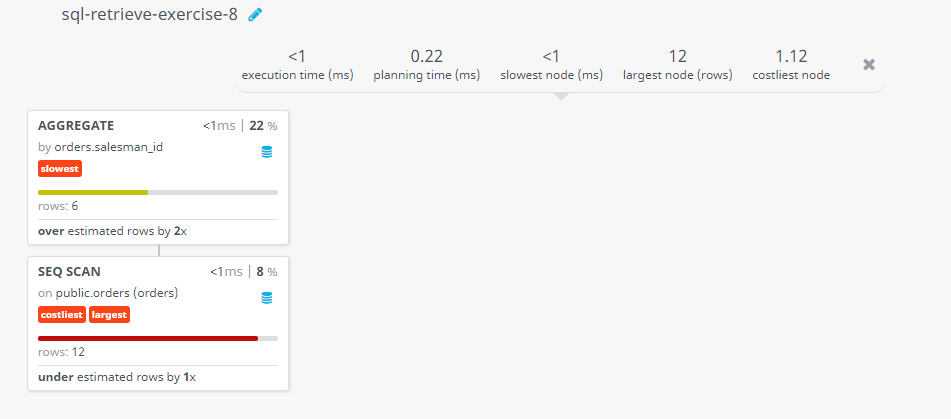 Cost: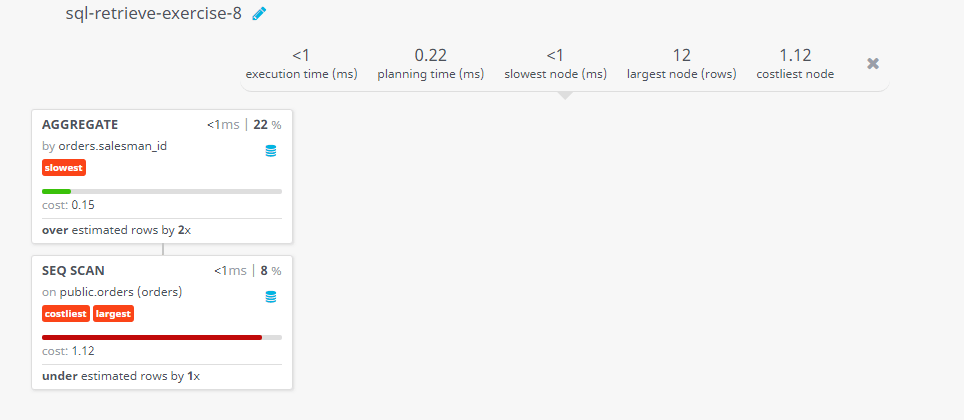 Have another way to solve this solution? Contribute your code (and comments) through Disqus.
Previous: Write a query to display the columns in a specific order like order date, salesman id, order number and purchase amount from for all the orders.
Next: From the following table, write a SQL query to find the salespeople who lives in the City of 'Paris'. Return salesperson's name, city.
Test your Programming skills with w3resource's quiz.
What is the difficulty level of this exercise?

SQL: Tips of the Day
Nested select statement in SQL Server.
You need to alias the subquery.
SELECT name FROM (SELECT name FROM agentinformation) a 

or to be more explicit
SELECT a.name FROM (SELECT name FROM agentinformation) a  

Database: SQL Server
Ref: https://bit.ly/3Qruiu5
---
New Content published on w3resource:
---
---