SQL JOINS on HR Database: Display the country name, city, and number of those departments where at least 2 employees are working
SQL JOINS on HR Database: Exercise-21 with Solution
21. From the following tables, write a SQL query to find those departments where at least 2 employees work. Group the result set on country name and city. Return country name, city, and number of departments.
Sample table: countries
Sample table: locations
Sample table: employees
Sample table: departments
Sample Solution:
SELECT country_name,city, COUNT(department_id)
	FROM countries 
		JOIN locations USING (country_id) 
		JOIN departments USING (location_id) 
WHERE department_id IN 
    (SELECT department_id 
		FROM employees 
	 GROUP BY department_id 
	 HAVING COUNT(department_id)>=2)
GROUP BY country_name,city;

Sample Output:
country_name			city			count
United States of America 	South San Francisco	1
Canada				Toronto			1
United States of America	Seattle			4
United States of America	Southlake		1

Pictorial Presentation:
Practice Online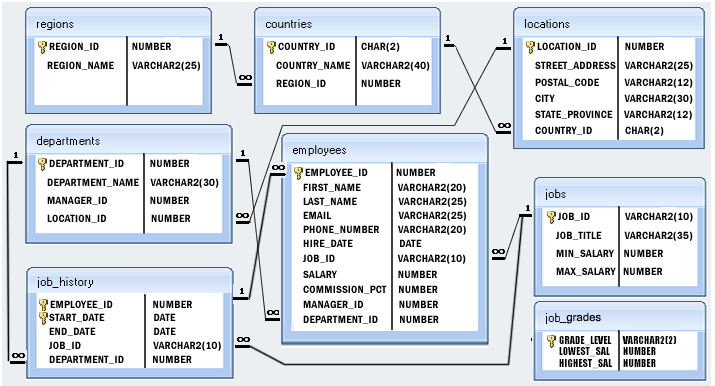 Query Visualization:
Duration: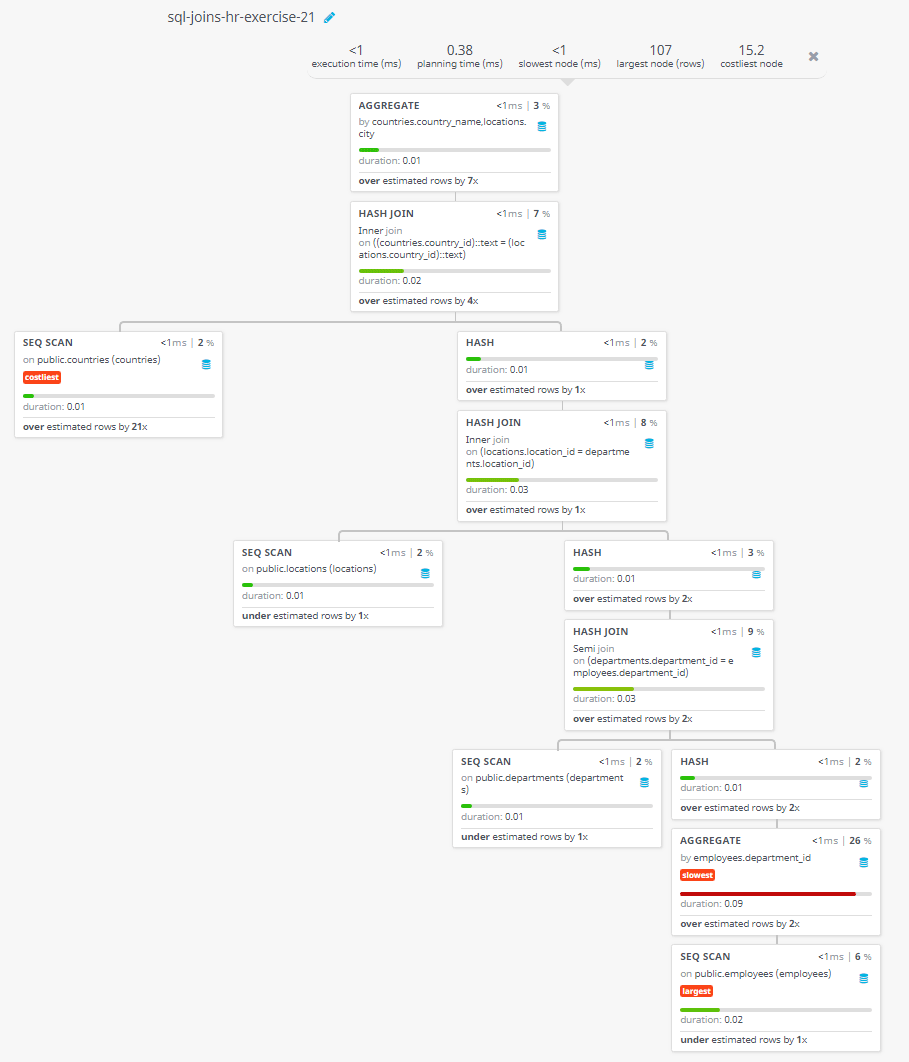 Rows: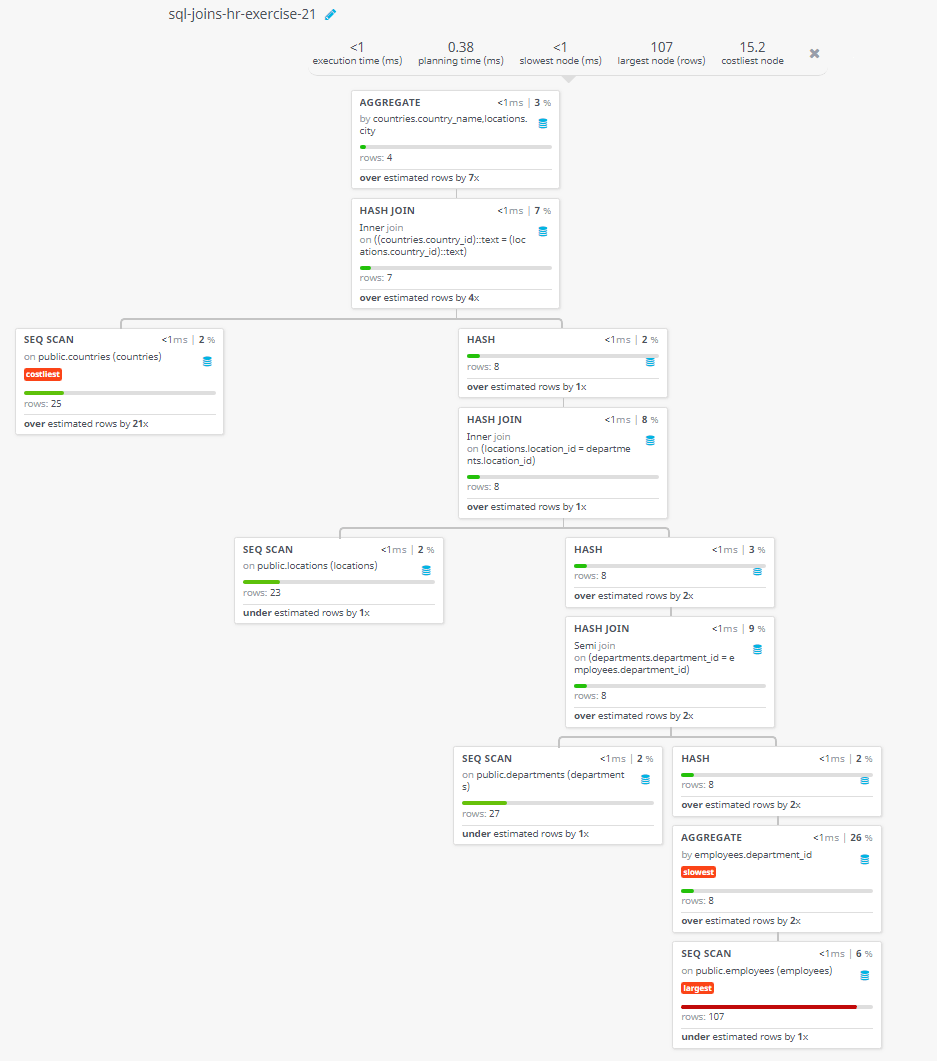 Cost: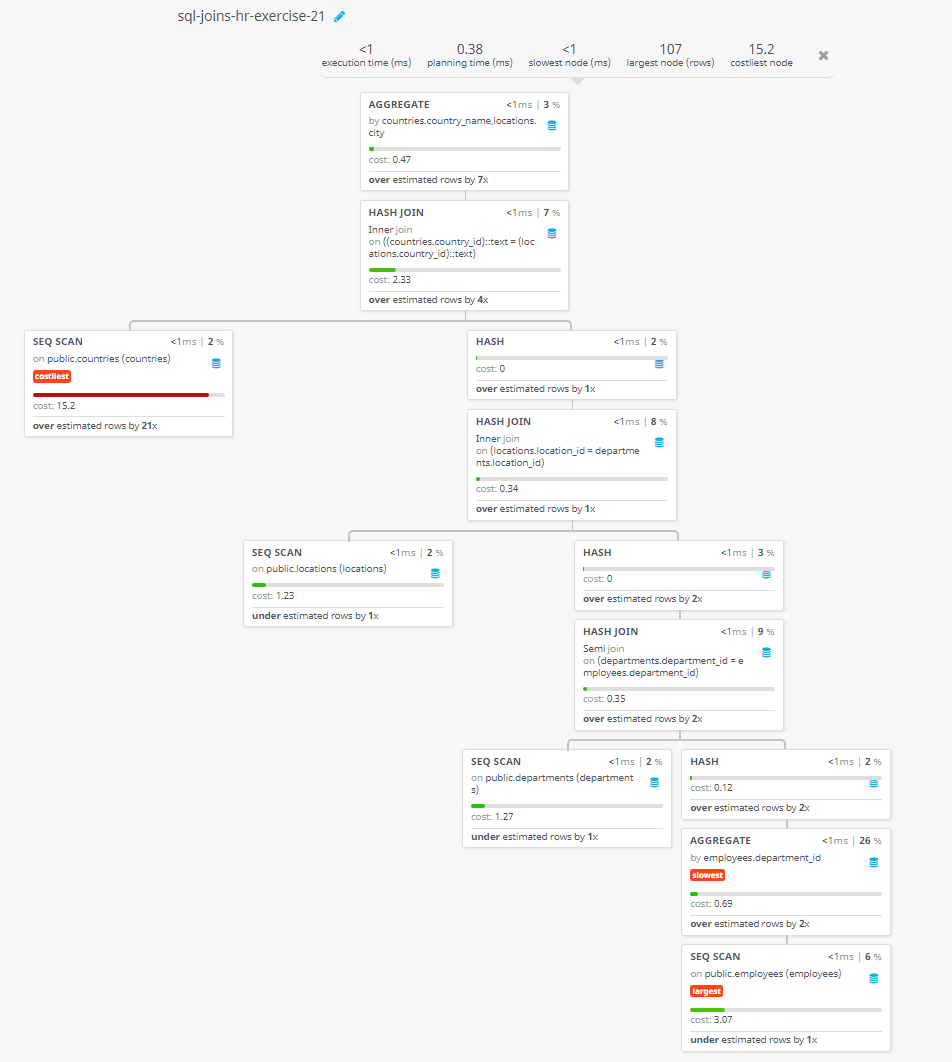 Have another way to solve this solution? Contribute your code (and comments) through Disqus.
Previous: From the following table, write a SQL query to find those employees who earn $12000 and above. Return employee ID, starting date, end date, job ID and department ID.
Next: From the following tables, write a SQL query to find the department name, full name (first and last name) of the manager and their city.
What is the difficulty level of this exercise?

---
New Content published on w3resource:
---
---